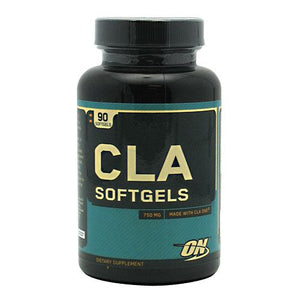 Details:
CLA or conjugated linoleic acid is a group of unique fatty acids naturally found in foods like eggs, dairy products and red meat. However, to get the amounts of CLA needed to encourage favorable changes in body composition through foods, you'd need to consume way too much dietary fat. Our CLA Softgels fight fat with fat. Each softgel provides 750 mg of pure CLA fats that you're looking for to help support your efforts with the fat that you're trying to lose.
Ingredients:
Gelatin, Glycerin, Water, Natural Caramel Color, Titanium Dioxide.
Directions:
As a dietary supplement, consume 1-2 softgels with morning, afternoon , and evening meals.
Warnings:
KEEP OUT OF REACH OF CHILDREN. Check with a qualified healthcare professional before using this product if you are under 18 years of age, pregnant, nursing a baby, or if you have any known or suspected medical condition(s) and/or are taking any prescription or OTC medication(s).
Nutrition Facts
Serving Size: 1 Softgel
Servings Per Container: 90
 
Amount Per Serving
Name
Serving
% Daily Value
Calories
10.0
-
Calories from Fat
10.0
-
Total Fat
1.0 g
1.0%
CLA (Conjugated Linoleic Acid)
750.0 mg
-