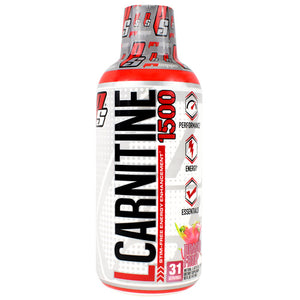 Details:
Prosupps. L-Carntine 1500. Stim-Free Energy Enhancement. 31 Servings. Performance. Energy. Essentials. Dragonfruit.
Ingredients:
Ingredients: Purified Water, L-Carnitine, Phosphoric Acid, Natural & Artificial Flavors, Sucralose, Citric Acid, Malic Acid, Acesulfame Potassium, Potassium Sorbate, Sodium Benzonate.
Directions:
Suggested Use: Take One Tablespoon Of L-Carnitine 1500 Twice Daily, Or As Directed By A Physician Or Licensed Nutritionist. You May Also Mix With Your Favorite Juice Or Beverage.
Warnings:
Warning: This Product Is Intended For Healthy Adults, 18 Years Of Age Or Older. Consult A Physician Prior To Using This, Or Any Other Dietary Supplement. Do Not Take This Product If You Are Pregnant Or Nursing, If You Have Or Suspect You May Have A Medical Condition, Or If You Are Taking Any Prescription Or Over-The-Counter Medications. Do Not Exceed Recommended Serving, Immediately Discontinue Use And Consult A Qualified Medical Professional If You Experience Any Adverse Effects. Keep Out Of Reach Of Children.
Nutrition Facts
Serving Size: 1 Tablespoon
Servings Per Container: 31
 
Amount Per Serving
Name
Serving
% Daily Value
Calories
0.0
-
Total Carbohydrate
0.0 g
-
Pantothenic Acid
10.0 mg
200.0%
L-Carnitine
1500.0 mg
-
Total Sugars (Includes 0g Added Sugars)
0.0 g
-