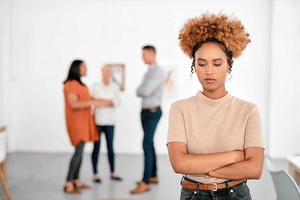 Join me for a 2 hour workshop to help uncover your "emotional buttons
When:
Sunday, December 12th at 6:30-8:30pm
Location:
Personalized Wellness Center - 1653 Merriman Road #300, Akron, OH 44313
Description of the course:
Where did these heated and painful emotions come from and what are the thoughts you are thinking that cause such tremendous emotional upheaval and pain?
Many times we assign blame and fault to others people for causing OUR pain, but the truth is - it is what we are thinking that is causing these emotions.
 Often, our family members are the reason for these buttons - and they seem to push them the best. 
They can take us from Happy to Furious in 2 seconds flat with just a look, a comment, or a gesture.  
Many times, they do not intentionally try to cause such aggravation and emotional upheaval, they are just being who they are.  
The problem arises when we EXPECT them to BE different that what they are.
We EXPECT them to be who WE envision them to be...who we WANT them to be.
 So, who is really at fault here?  YOU.  That is the BEST news I can give you. 
Why?  Because the chances of us controlling anyone else is ZERO.  
The only thing we can control is ourselves.  Our thinking.  Our feeling.  Our actions.
 Did you know that you actually have an operators manual for all relationships in your life?
Did you also know that you have not shared this secret manual with the people who are to be abiding by it?
Did you know that until we begin to get rid of the manual of expectations for others, we will always inflict pain on ourselves by expecting something different?
In this interactive workshop, we will:
Discover our "manuals" for other people in our lives
Explore the thoughts around our personal "hot spots"
Determine what choices we have and set boundaries of self care
Chose new thoughts that will give us different feelings that are less painful
Share personal circumstances and how we can each think differently about them going forward.