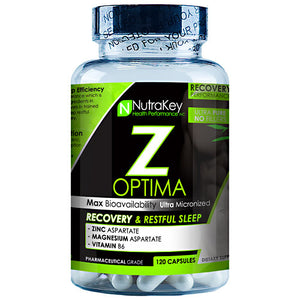 Details:
Max bioavailability, Ultra Micronized. Recovery and restful sleep. Zinc aspartate, magnesium aspartate, vitamin B6
Ingredients:
Gelatin (capsule), Rice flour.
Directions:
Men take 3 and women take 2 capsules daily, preferably on an empty stomach 30-60 minutes before bedtime. For best results, avoid taking within 1 hour of consuming dairy or other calcium containing foods or supplements.
Nutrition Facts
Serving Size: 3 Capsules
Servings Per Container: 40
 
Amount Per Serving
Name
Serving
% Daily Value
Vitamin B6
10.5 mg
525.0%
Magnesium
450.0 mg
113.0%
Zinc
30.0 mg
200.0%