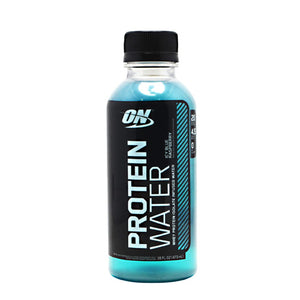 Details:
PROTEIN INFUSED HYDRATION BEVERAGE. 15G PROTEIN. BCAA's Naturally Occurring In Protein Blend. Vitamins B6, B12, C, D. 5 Electrolytes. Zero Sugar The Product Is Not Considered A Reduced Calorie Food. Naturally Sweetened. Naturally Flavored With Other Natural Flavors. 5 Electrolytes Potassium Sodium Calcium Magnesium Chloride. Electrolytes Are Essential For Nerve And Muscle Function. They Exist Throughout The Body And Help Regulate That Operation Of Each Cell. Electrolytes Are Positively And Negatively Charged. The Body Depends On All Five Electrolytes Together To Function At An Optimum Level. Gluten Free. Lactose Free. Preservative Free. No Artificial Sweeteners. Fruit & Vegetable Derived Colors. Less Than 1% Juice

Directions: Refrigerate After Opening. Keep In A Cool Place (Below 80 F).

Warnings: Allergen Statement: This Product Contains Ingredients Derived From Milk. Gluten Free.